E-mail marketing to najefektywniejsza forma dotarcia do potencjalnych klientów. Zgodnie z badaniami ForeSee Results jest drugim, po znajomości marki, czynnikiem, generującym ruch na naszej stronie internetowej.
Atrakcyjny mailing w pigułce
Przykuwający uwagę tytuł, atrakcyjna kreacja graficzna, konkretna treść i mailing jest gotowy. Brzmi banalnie, prawda? Okazuje się jednak, że diabeł tkwi w szczegółach. Odbiorca jest w stanie wychwycić każdy niedopracowany element i z tego powodu wypisać się z naszej bazy mailingowej. W jaki więc sposób stworzyć e-mail z ofertą tak, by odbiorca nie usunął go przed przeczytaniem i nie wypisał się z subskrypcji?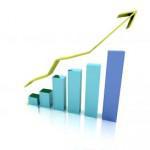 Celem mailingu reklamowego jest przedstawienie konkretnej korzyści dla klienta i z punktu widzenia klienta oraz zaciekawienie go i zachęcenie do przejścia na serwis www. Właśnie dlatego w kreacji mailingowej należy używać przejrzystych i prostych form graficznych. Zwięźle komunikowane korzyści dla klienta podniosą skuteczność mailingu – warto to robić jak najprościej, np. w punktach. Odbiorca mailingu musi od razu wiedzieć, czego od niego oczekujemy np. uzupełnienia formularza rejestracyjnego, zapisu na newsletter czy pobrania pliku (wyraźny przycisk CTA – call to action). Dobrze przygotowany mailing reklamowy wpływa nie tylko na poprawę statystyk strony, takich jak średni czas obecności na stronie czy obniżenie wskaźnika odrzuceń, lecz także na budowanie lojalności klienta i zwiększenie konwersji.
Jak przygotować dobry mailing?
Poniżej prezentujemy listę najistotniejszych rzeczy dotyczącą schematu budowy dobrze przygotowanego mailingu:
Mailing nie może zawierać zbyt wielu elementów rozpraszających uwagę odbiorcy.
Przesycenie mailingu dużą liczbą grafik powoduje problemy z wagą kreacji.
Jeśli firma lub marka jest obecna na Facebooku lub w innych mediach społecznościowych, zaznacz to wyraźnie, by zachęcić odbiorców do dołączenia do społeczności.
Kreacja powinna linkować w jedno miejsce (wyłączając ikony mediów społecznościowych).
W kreacji należy koncentrować się na jednym, maksymalnie dwóch produktach
i przejrzystych benefitach, które wynikną z oczekiwanej aktywności klienta.
Niewskazane jest przekazanie zbyt dużej ilości informacji o produkcie. Takie działanie powoduje odebranie klientowi powodu do odwiedzenia serwisu www.
Tekst mailingu powinien być napisany wyraźną czcionką, by użytkownicy mogli zapoznać się z treścią w różnych rozdzielczościach.
Linki, które zawieramy w mailingu powinny być spersonalizowane, czyli przygotowane tak, by w statystykach strony było widać wejścia dokładnie z danej akcji mailingowej.
Mailing powinien mieć wyraźny przycisk CTA – to jego najważniejszy element.
Wiadomość powinna zawierać prosty sposób na wypisanie się z listy mailingowej.
Najczęstszymi błędami w mailingach są:
Brak treści tekstowej,
Brak wartości dla atrybutów ALT obrazków,
Brak linku do wersji online,
Brak wyraźnego zaznaczenia linku,
Brak wyraźnego CTA,
Nieprzetestowanie kreacji w różnych programach pocztowych,
Nieodpowiedni zestaw znaków (np. windows-1250),
Brak linku do rezygnacji z subskrypcji i/lub niedziałający link.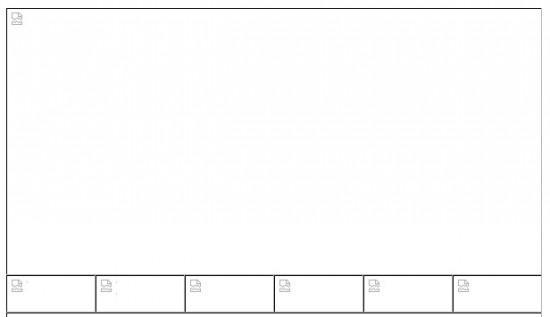 E-mail, który składa się wyłącznie z obrazków trafia do skrzynek w formie pustej tabelki.
Taka wiadomość nie budzi zaufania ani pozytywnych emocji. Częstą reakcją na przesyłkę w takiej formie jest wyrzucenie wiadomości do kosza lub oznaczenie jej jako spam. Powoduje to blokadę dostarczania kolejnych wiadomości do tego nadawcy, a także pogorsza wiarygodność serwera, z którego robione są wysyłki. Z tego samego powodu należy również pamiętać, aby e-mail zawsze posiadał wersję tekstową, ponieważ wiele osób korzysta z programów pocztowych, które blokoują e-maile w wersji HTML.
Bardzo ważną kwestią jest dodanie linku do wersji online mailingu, który umożliwi odbiorcy obejrzenie kreacji w osobnym oknie przeglądarki.
Obrazy w mailingu powinny być stosowane jedynie dla grafik, a całość tekstu powinna być zapisana w HTML-u i odpowiednio oznaczona atrybutami, które są rozumiane i poprawnie interpretowane przez programy pocztowe. Każdy obraz w kreacji należy także odpowiednio opisać za pomocą atrybutu "alt".
Obecnie filtry antyspamowe nie pozwalają na przeczytanie zawartości obrazków. Część z nich może założyć, że e-mail składający się wyłącznie z obrazków to spam, ponieważ nie posiada żadnej zawartości.
Korzyści z działań e-mail marketingowych
Dzięki umiejętnie przeprowadzonej kampanii e-mail marketingowej firma może nie tylko nawiązać relacje z klientami, lecz także zdobyć dodatkowe zyski. Należy również pamiętać, że e-mail marketing ewoluuje tak, jak ewoluują inne kanały komunikacji marketingowej, a zmiany te mają na celu uwzględnić rosnące oczekiwania klientów.
Warto także zwrócić uwagę na to, że e-mail marketing oraz social media to dwa doskonale uzupełniające się kanały komunikacji. Zintegrowanie tych działań może stać się najefektywniejszym źródłem pozyskiwania informacji o potencjalnych klientach oraz najlepszym sposobem zachęcającym odbiorców do interakcji z firmą lub marką. A na tym przecież najbardziej nam zależy.